Silver Option Straddle Spread that looks good on paper – Trade Analysis
Trade Idea:
March Silver 17.3 Straddle – January Silver 17.1 Straddle with 92 & 31 days to expiry
This trade flagged up to us when we were running some Backtests on strategies this morning. If you backtest this strategy to the first expiry in the strategy (Jan on 26 Dec), you will see that it has returned/delivered 0.711 cents average over 10 years – it closed at 0.545 last night.

This is the 5-Year price action for the Straddle Spreads.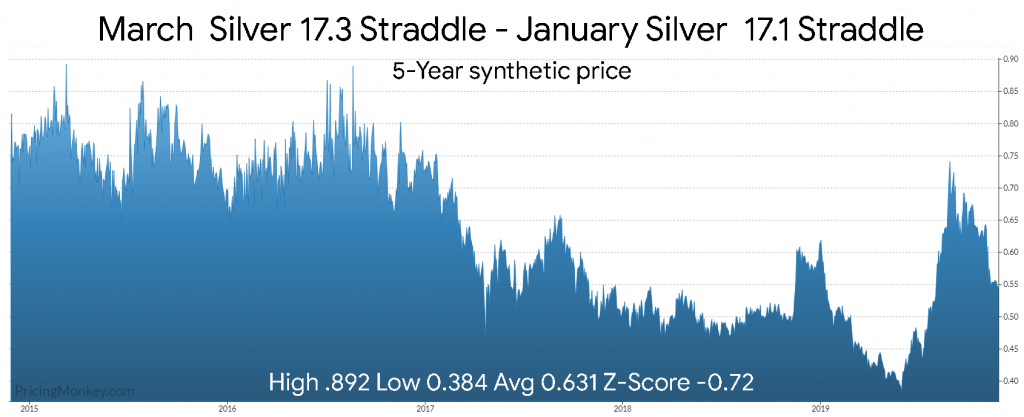 Just remember, this is a trade idea only and not investment advice. Do your own research and consider your risk tolerance. Know your risk.

Disclosure: We may have trading positions in the same or highly correlated trading structures.