EDZ0 85 Straddle vs EDH1 85 Straddle – Trade Analysis
Trade Idea:
EDZ0 98.50 Straddle(Sell) vs EDH1 98.50 Straddle(Buy), with 408 & 499 days to expiry, previous settlement -0.0575
Saw this trade printing this afternoon for -6 ticks, selling the EDZ9 Straddle to buy the EDH0 Straddle, might be worth a second look. It is trading way above its 10-Year average of -0.123 and above is 10-Year average backtest number of -0.164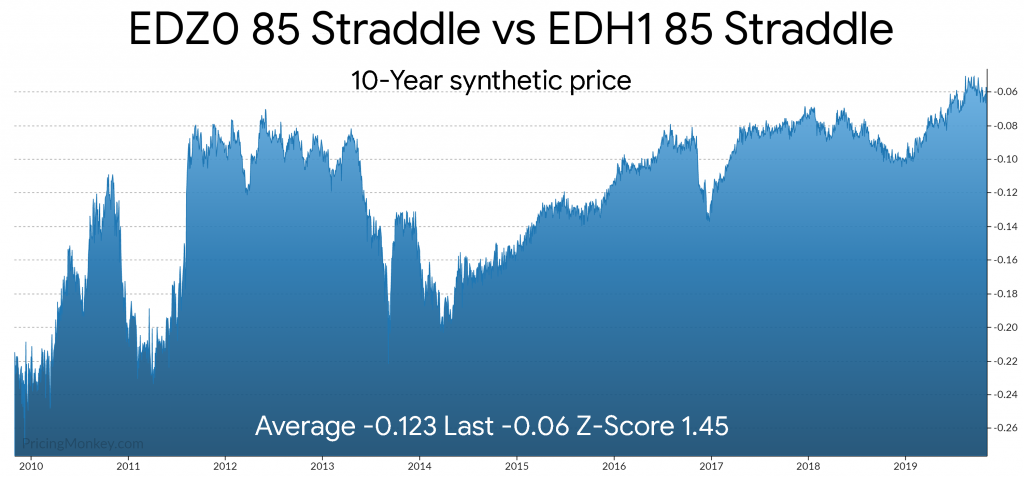 A 10-Year backtest shows a similar value number, this spread has settled at -0.164 average (if executed every business day for the past 10-Years).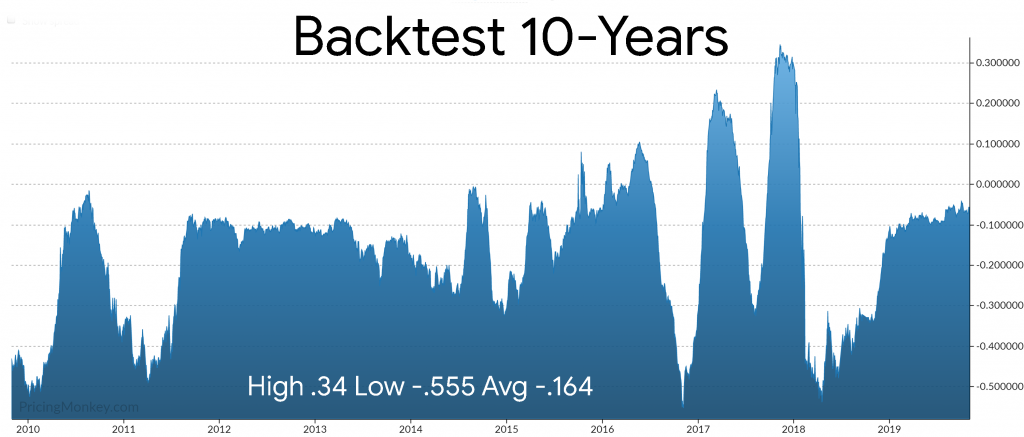 Eurodollar Straddle runs shows just how tight the Straddles Spreads are currently, definitely worth checking the histories and how they Backtest, to try and gauge potential values.
Just remember, this is a trade idea only and not investment advice. Do your own research and consider your risk tolerance. Know your risk.

Disclosure: We may have trading positions in the same or highly correlated trading structures.