Major banks bullish for first time in a decade: A look at metals and mining
February 8, 2017 01:34 PM
Chinese and European economic activities are finally showing signs of strength, and in 2017, any severe corrections should be viewed as opportunities to position more strategically for long-term gains, says Lior Gantz, editor of Wealth Research Group.
Not only have commodities finished 2016 strongly, but the specific outperformers are those that indicate that we're going to see a new supercycle, and they have flashed a clear buy signal.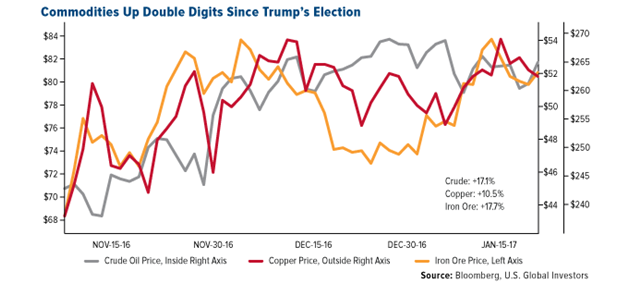 Source: U.S. Global Investors
Copper, iron ore, and crude oil are all up big since Election Day, and it's just the temporary "Trump effect" – it's backed by a lot of undisputable financial data that Wealth Research Group tracks.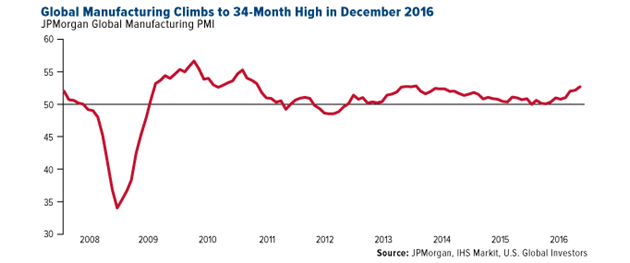 Source: U.S. Global Investors
Since it is the quantity of minerals that is rising, ore processors, which small-mining operations rely on for services, will do very well.
In fact, Peru, the world's sixth largest gold producing nation, is now undergoing a revolution in this sector, and there are only two companies that have formalized legally to take advantage of this situation.
Wealth Research Group sees how this company could soar higher in the next three to five years, since it has a brilliant management team and an aggressive growth plan. The last time so many global factors came together, commodity prices rose by close to 800%, and select mining shares created a new class of millionaires.

Source: Palm Beach Research Group
About the Author